What You'll Need:
paper, pen
Estimated Time
30–60 mins
Level:
moderate
What Your Child Will Learn:
Communicate the plan. Tonight, your kids will run their very own restaurant—at your dinner table! Let them know that they will be responsible for introducing themselves at the table, taking the family's drink and food orders, and bringing orders back to the table.
Make a menu and meal. Brainstorm with your child about a dinner plan. What would they like to serve at the restaurant? This may depend on what Mom and Dad feel like cooking or what an older child can help cook. You might ask them to write or draw a menu for the table. Then, work together to make the meal.
Introduce yourself and take drink orders. Once the meal is ready and everyone is seated, have your child walk up to the table, say hello, and introduce themselves with a smile. Encourage them to make small talk by asking how everyone is. Then, they can take everyone's drink orders. A parent or older sibling may need to help pour and bring drinks back to the table. Don't forget to take photos!
Take and fill food orders. Have your child go around the table and ask each person for their order. Parents may need to help fill plates and bring food to the table. For older kids, consider adding more responsibilities like announcing what is on the menu, writing orders down, remembering custom dishes (ketchup on the side, not on the sandwich), and repeating the meal orders.
Check in and out. During the meal, have your child refill drinks or get things from the fridge (ketchup, sauces, etc.). Once everyone is finished with the meal, have your child thank them for coming to the restaurant and wish them a good evening. Then, they can begin clearing the table and taking empty plates to the kitchen. Finally, praise them for a job well done!
Share your photo! Snap a photo of your kids doing this activity and upload it to Facebook. Then tell your friends about all the fun and free activities available at Smart Kids Launchpad.
Teachable Moment
When you go to work, you can't just go through the motions and expect to do a good job. We want to teach kids to be friendly, attentive and to have a positive attitude while serving others. That will get them noticed in the business world and can truly help them succeed!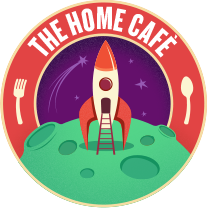 Mission Accomplished!
Did you complete this activity? Way to go! Get the badge for this activity and add it to your child's mission chart. Try to complete them all!
Get Badge
See what others are doing!