The Story Behind Smart Kids Launchpad
Author and speaker Rachel Cruze grew up learning how money worked. At an early age, she had a grasp on why giving is so important, why she needed to save for the future and for life's little emergencies, and how to spend wisely. Now, she's written a book with her father, Dave Ramsey, that will show you how to teach your kids what they need before they launch out on their own.
Smart Money Smart Kids is the how-to guide for raising money-smart kids in a debt-filled world. America's children are growing up to become statistics. According to American Student Assistance, 12 million students take out student loans to pay for college each year. And 66% of students graduate with student loan debt, not to mention credit card abuse. We can change that!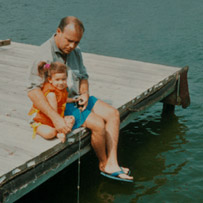 Dave Ramsey and his
daughter Rachel, 1990
Launchpad helps busy parents like you connect with your children in a fun and powerful way. Each activity is just another tool to reinforce what you're already doing. They're building blocks to make sure your kids grow up with your perspective. You may have heard the expression, "More is caught than taught." They're watching. Show them how it's done!
---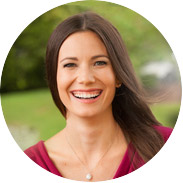 Rachel Cruze, Dave Ramsey's daughter, grew up learning how money works. She has a heart to empower this generation to save, give and live intentionally.
About Me